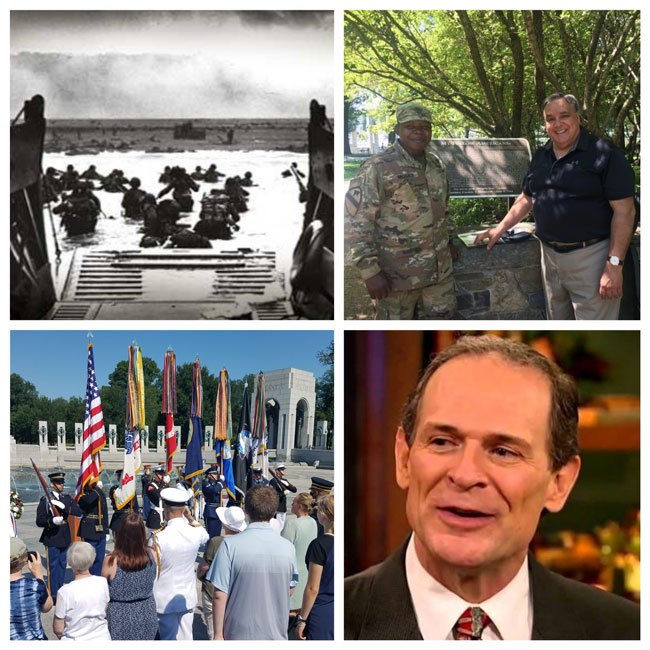 77th Anniversary of D-Day - Update on the D-Day Prayer Project
This year marks the 77th Anniversary of the D-Day Landings, the Allied liberation of Europe during WWII. Codenamed Operation Overlord, the battle began on June 6, 1944, when some 156,000 American, British and Canadian forces landed on five beaches along a 50-mile stretch of the heavily fortified coast of Normandy, France. The invasion was the largest amphibious military assault in history.
President Roosevelt went to the airwaves and asked the nation to pray with him as the battle was unfolding. Over 100 million people worldwide heard the prayer over the radio. It was the way in which most people learned that the liberation of Europe was underway by the Allied forces.
Senator Rob Portman delivers a floor speech on Monday in observance of the 77th Anniversary of the D-Day Landings. Senator Portman reads the D-Day Prayer and provides an update on the prayer's permanent addition at the WWII Memorial in Washington D.C. We are humbled and honored to be referenced by the Senator in his speech. 
Historian Bill Federer discusses the history leading up to D-Day and the importance of passing on to the next generation a detailed account of the price that was paid to secure and retain our freedoms. 
Share
|
Download(

Loading

)