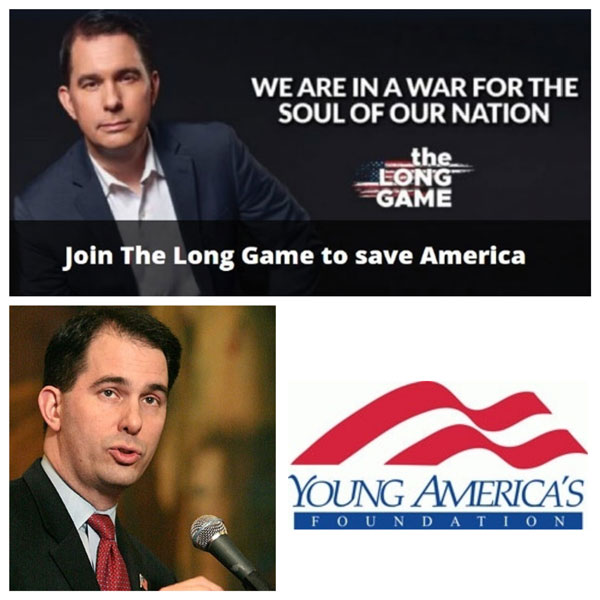 America is under siege Interview with Gov. Scott Walker, New President of Young Americas Foundation
Apr 15th, 2021 by ohiochristianalliance
Interview with Gov. Scott Walker the New President of Young Americas Foundation
America is under siege, but what you're seeing now didn't happen overnight. The Left started its takeover of our colleges and culture over half a century ago. That's why Governor Scott Walker is launching The Long Game. By joining The Long Game, you will become part of a plan to halt the Left's attack on America, a plan to win the battle and the war. Instead of teaching young people to hate America, we will instill a new sentiment in the hearts of young Americans, one based on freedom and the values that made America great in the first place. 
President Ronald Reagan warned us that freedom is never more than one generation away from extinction. It has to be fought for, protected and handed on to the next generation to do the same. The Long Game will help patriots everywhere defend freedom not only today, but for generations to come. Tune in and tell a friend!
Part 2
Election Reform Fighting Voter Fraud With Attorney Cleta Mitchell
States are moving forward to shore up their election laws against fraud in the aftermath of the 2020 Elections. Attorney Cleta Mitchell spent two months in Georgia and reports on what states are doing to combat voter fraud.  Also in this broadcast, OCA makes an announcement of election reform legislation in Ohio. 
Share
|
Download(

Loading

)