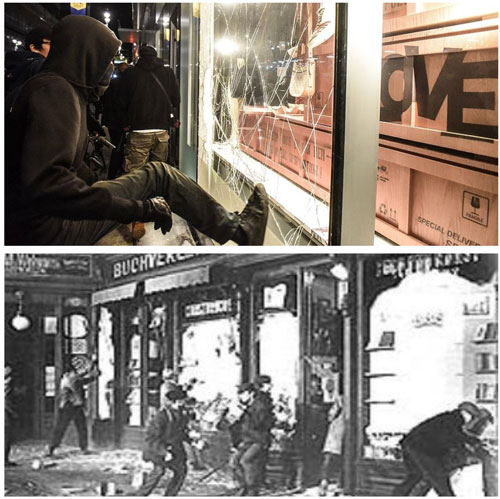 ANTIFA and the Brownshirts of Germany in the 1930s-Bill Federer Shares the Similarities
Jun 18th, 2020 by ohiochristianalliance
ANTIFA and the Brownshirts of Germany in the 1930s-Bill Federer Shares the Similarities
Brownshirts organized Antifa-style protests and street riots, smashing windows, blocking traffic, setting fires, vandalizing, and even beating to death innocent bystanders to spread fear and panic. They implemented boycotts of Jewish businesses, and in the Kristallnacht (Night of Broken Glass), they smashed windows of over 7,500 Jewish stores and 200 synagogues.
There are anti-Semetic elements in the anarchist groups that have exploded on the streets of America in the last month. We will have expert contributors on the program detailing what they have eye-witnessed on the streets with the rioting and chaos, and who is behind it. 
Part 2 Encore Presentation
Suffering in Silence Behind Locked Doors - Our Elderly at Ohio's Nursing Homes
We are now entering the fourth month of a lockdown on nursing homes across the State of Ohio. Husbands, wives, children, and loved ones have not been able to go in and visit their family members in Ohio's nursing homes. Our elderly who deserve visits, care, and the expression of respect from those who love them have been denied this since the order went into effect.
Share
|
Download(

Loading

)