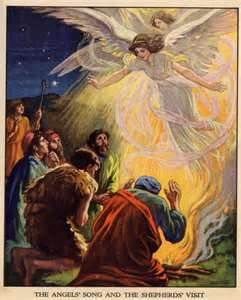 Bill Federer, Author and Historian, Discusses the Great Christmas Carols We Have Come to Love
Dec 21st, 2018 by ohiochristianalliance
On this week's News in Focus, Bill Federer of The American Minute
Part 1 - Bill Federer discusses the Great Christmas Carols We Have Come to Love, he discusses their origin and history. The great hymns and Christmas Carols of our faith are filled with Bible truth and the gospel. Tune in and tell a friend!
Part 2 - Pastor Protection Act sponsor discuss why the bill is needed.
This weeks program focuses on religious freedom as we discuss with State Representative Nino Vitali the Ohio Pastor Protection Act. H.B. 36 legislation to protect churches and Christian organizations from frivolous lawsuits.
Article 1, Section 7:
"Religion, morality, and knowledge, however, being essential to good government, it shall be
the duty of the general assembly to pass suitable laws to protect every religious denomination
in the peaceable enjoyment of its own mode of public worship, and to encourage schools and
the means of instruction."
Merry Christmas from your friends at the Ohio Christian Alliance.
Share
|
Download(

Loading

)