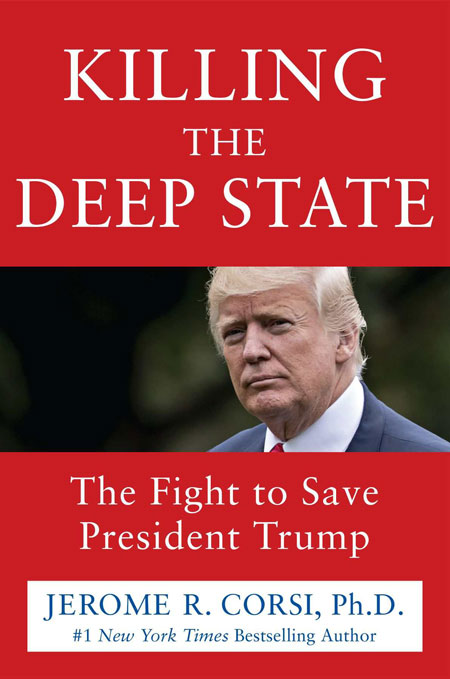 Jerome R. Corsi, Ph.D. Book: Killing the Deep State: The Fight to Save President Trump
Did the Deep State plan to keep Trump from winning the 2016 election?
 Unable to accept that Donald Trump might win the 2016 elections, the NSA in cooperation with CIA Director John Brennan—Barack Obama's handler in the CIA since Obama emerged in national politics by winning a Senate seat in Illinois
in 2006—began placing Trump and his aides under extensive electronic surveillance in an attempt to derail Trump's candidacy. As WikiLeaks prepared to publish the emails of top Democratic National Committee (DNC) officials, including Hillary Clinton's campaign chairman, John Podesta, leaked from within the DNC, Brennan championed the "Russian collusion" narrative, seeking to delegitimize the Trump campaign.
Part 2 - Tim Throckmorton, Midwest Regional Director of Ministry for the Family Research Council, discusses the importance of prayer for our state and nation. OCA President Chris Long and Pastor Throckmorton both attended this y ear's National Day of Prayer at the Rose Garden ceremony at the White House. On June 5th, a prayer gathering, "Ohio 7:14" will take place at the Ohio Statehouse.  Chris and Tim share the announcement. 
Share
|
Download(

Loading

)