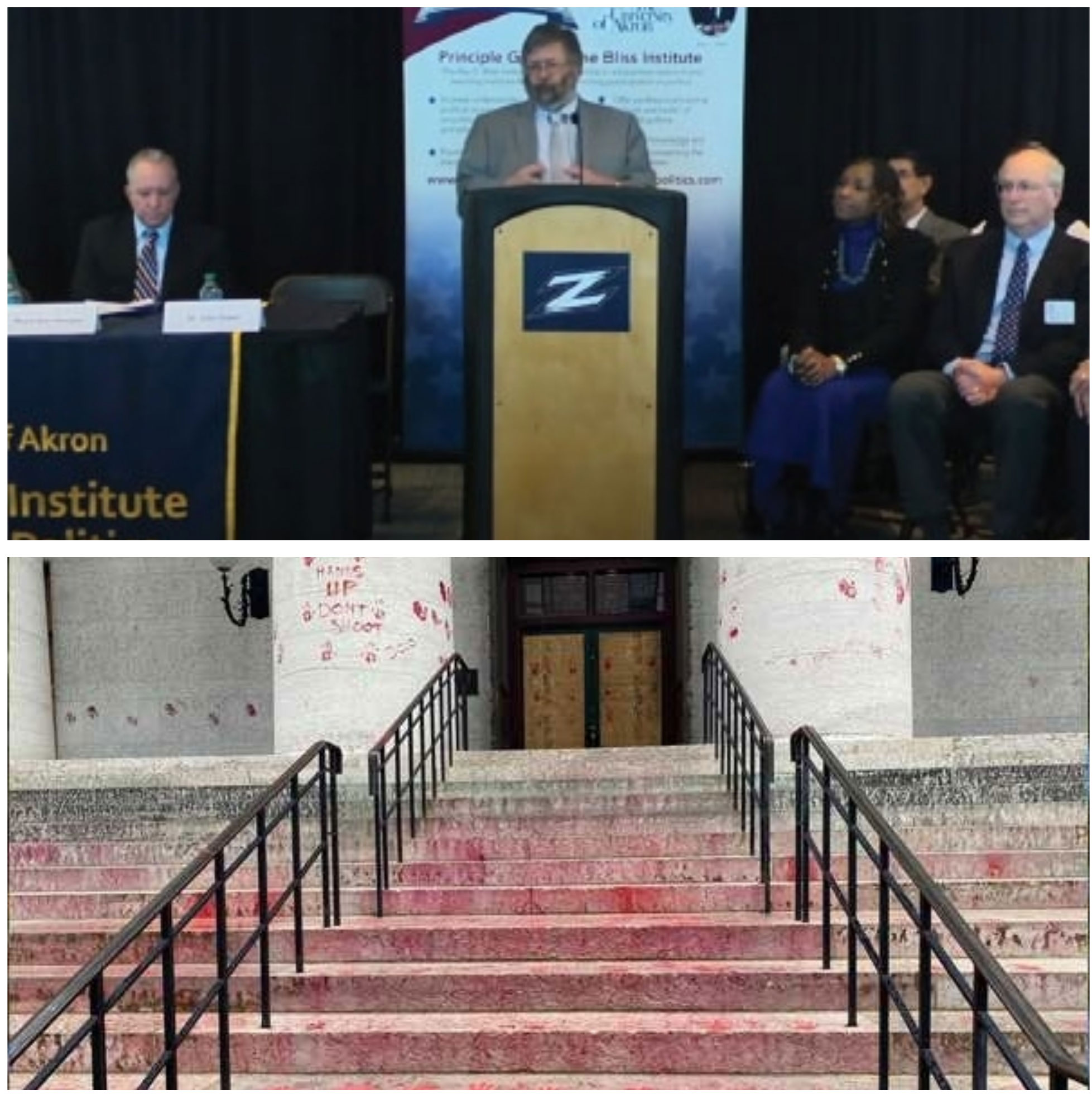 Calling For Civility In An Age Of Incivility-Interview With Dr. John Green of U of A
Apr 30th, 2021 by ohiochristianalliance
Calling For Civility In An Age Of Incivility-Interview With Dr. John Green of U of A 
Dr. John Green, Director Emeritus Ray C. Bliss Institute of Applied Politics, Distinguished Professor of Political Science, and initiator of The Civility Project of the Bliss Institute
Dr. Green discusses the original intent of the Civility Project as a bipartisan initiative to get civil discussion launched. We may disagree strongly on issues, but somewhere along the way, we have lost the art of civil discourse. In the age of anarchy, OCA President Chris Long and Dr. Green discuss the current culture of public dialogue and what it might take to initiate civil discourse with those with whom we disagree. 
Statehouse Security Bill S.B. 34 Protecting The People's House
Ohioans were shocked and dismayed that the People's House had become a target of vandalism by anarchists who were attempting to use the People's House to send a message, and that message was sent through violence and vandalism. Ohioans were stunned, wondering why such security breaches occurred and were allowed, resulting in vandalism and destruction at the historic Ohio Statehouse.
The vandalism and destruction that the Ohio Statehouse suffered in May and June of 2020 was the first time that the Ohio Statehouse had become a target of such wanton vandalism and destruction in its 163-year history.  In this program, we discuss S.B. 34, sponsor Senator Andy Brenner, that will increase the penalties to felonies and provide for updated high-resolution security cameras. We also discuss S.B. 41 and S.B. 16. Tune in and tell a friend. 
Share
|
Download(

Loading

)