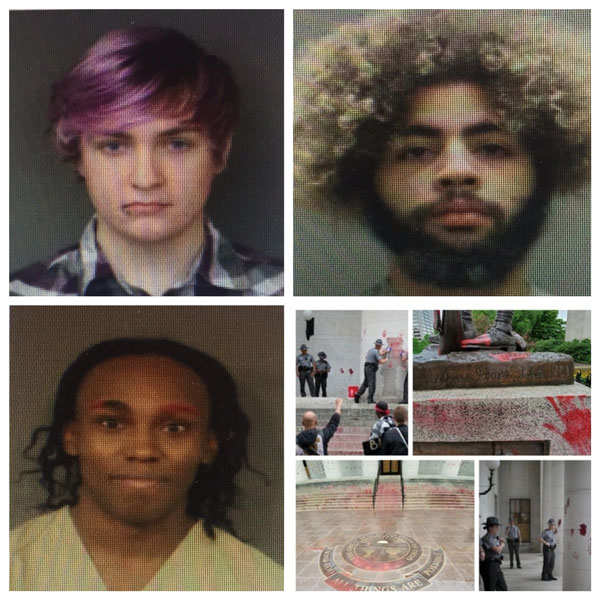 Caught them red-handed - Indictments issued. Franklin Co. Prosecutor Ron O'Brien Explains.
Sep 24th, 2020 by ohiochristianalliance
Caught them red-handed - Indictments handed down for Statehouse destruction and vandalism of the red paint act of vandalism that occurred at the Ohio Statehouse on the afternoon of June 18th of this year. Felony charges have been filed. Here is a link to the indictments from Franklin County Prosecutor Ron O'Brien. 
COLUMBUS POLICE REPORT - Call Log of alarms, calls, and engagement with protesting rioters on the night of May 28th in downtown Columbus. 
Click on this link to read the entire report!   Breaking News - On pages 13 and 14 of the report, some of the rioting anarchists that had broken into the Ohio Statehouse on the night of May 28 intended to set the Statehouse on fire, according to this report. This 35-page report is a chronological timeline of the police calls that came in and the business alarms that went off throughout the downtown area on the riotous night of May 28th this year in downtown Columbus. Twenty-seven windows of the Ohio Statehouse, the front door was compromised, and the building was rushed and ransacked by anarchists. The handful of highway patrolmen who were on duty that night were shaken by the experience. Columbus Police came to their aid, deploying tear gas and wood bullets (knee-knockers) at the anarchists. Fourteen arrests were made that night, but Columbus City Attorney Zach Klein dropped the charges. 
Franklin County Prosecutor Ron O'Brien picked up the ball and held those who committed the crimes accountable.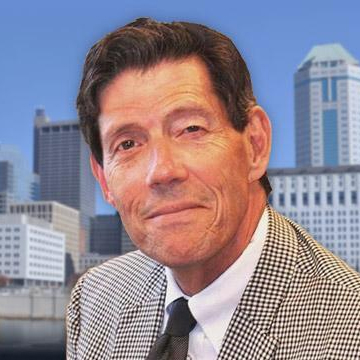 Franklin County Prosecutor Ron O'Brien and his team investigated the crimes and researched the videotapes and body cams from Highway Patrol and Columbus Police.
His office has charged 20 individuals with felony indictments. A number of these individuals have been charged on multiple counts of criminal damaging, vandalism, aggravated arson, aggravated riot, and other related charges. 
Share
|
Download(

Loading

)