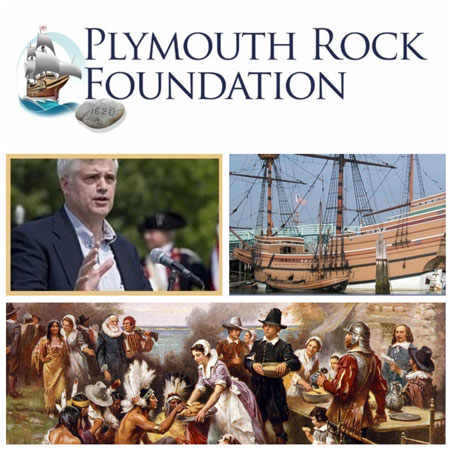 Celebrating Plymouth Rock 400 Years After the Landing with Paul Jehle
Jul 18th, 2020 by ohiochristianalliance
Celebrating Plymouth Rock 400 Years After the Landing with Historian Dr. Paul Jehle, Director of the Plymouth Rock Foundation. 
This year, due to COVID-19, the 400-year anniversary celebrations of the Plymouth Landing have been postponed until 2021. Author and historian Pastor Paul Jehle shares the rich history of the simple people of faith who came to the New World in search of religious liberty and a new life. Pastor Jehle shares God had graced and blessed this little band of Pilgrims and gave them favor with the Native Americans as they founded Plymouth Colony. This is the 400th year of our spiritual founding as a nation. 
Part 2 - Organized anarchists played a role in the recent protests-turned riots in Ohio cities - Report
Recent protests in Cincinnati, Cleveland, and Columbus that turned into riots were heavily influenced by outside sources. The anarchist group ANTIFA and militant elements of BLM created an atmosphere of destruction and anarchy that included extensive damage at the Ohio Statehouse and other state agencies in Columbus. Joining me on the program to share his eye-witness account of what happened in Columbus is the President of the Interdenominational Ministers Alliance and elected official of Ohio NAACP, Pastor John Coats. Pastor Coats shares that these protests-turned riots were not organic, but heavily influenced by outside agitators. Fourteen people were arrested by Columbus police for the destruction at the Ohio Statehouse on May 28, but the Columbus City Attorney has since dropped all charges. The State Highway Patrol continues to investigate the Statehouse vandalism that occurred on June 18, but again - no arrest have been made, even though the vandalism took place in broad daylight in plain sight of the Highway Patrol. Ohio House Speaker Larry Householder has announced that there will be hearings to get to the bottom of what occurred at the Ohio Statehouse with these two serious security breaches on May 28 and June 18.
Share
|
Download(

Loading

)