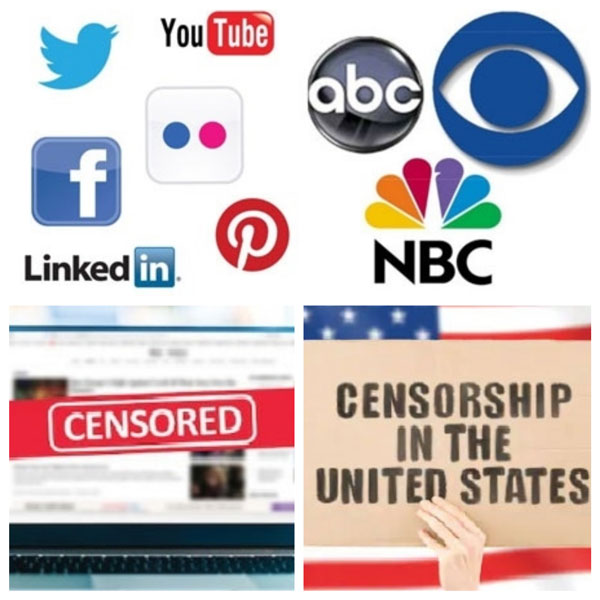 Censorship-An Information War is Raging. Our Liberty is at Stake.
Nov 19th, 2020 by ohiochristianalliance
Censorship-An Information War is Raging. Our Liberty is at Stake. 
There is an information war that is taking place right now in America. The social media platforms of Twitter, Facebook, YouTube, and the search engine Google, along with major media of ABC, CBS, NBC, MSNBC, CNN, and now FOX News, are censoring free speech. Ohio Christian Alliance and Christian Alliance of America, along with a number of conservative groups and political campaigns, have had their messages censored and ad requests denied repeatedly over the last two election cycles. The Ohio Christian Alliance is a non-partisan organization. We do not publicly endorse or support any political party or candidate, yet Facebook has denied the OCA and CAA  in both 2018 and 2020 from running a promotional ad for our state and national voter guides.  After the 2018 Election, we brought our concerns to the attention of members of Congress and the U.S. Senate. Some Congressional hearings were held, as they brought in the CEOs of the big tech companies, Mark Zuckerberg of Facebook, Jack Dorsey of Twitter, and Sundar Pichai of Google. However, nothing was done to truly correct the problem. Now those same members of Congress experienced the censorship in their own political campaigns, to their chagrin. 
Part 1 - OCA President Chris Long and Al Davis discuss the censorship that is taking place and discuss the alternative options of new news outlets to access and new social media platforms to utilize. 
Part 2 - Art Moore of World Net Daily, who in 2018 wrote a groundbreaking article on the censorship of big tech Facebook, Twitter, Google, and YouTube. World Net Daily, a conservative publication, was at the forefront of this battle, as they were the victims of being shadowbanned and having their accounts deleted by the big tech companies so that readers could not access the articles of WND on the Internet. Members of Congress were alerted in 2018, but only until recently have they taken the matter extremely seriously, as they themselves have become the victims of censorship by the likes of Mark Zuckerberg-Facebook, Jack Dorsey-Twitter, and the search engine Google, as well as YouTube, not to mention the major media of ABC, CBS, NBC, and CNN.  Tune in and tell a friend. 
Share
|
Download(

Loading

)