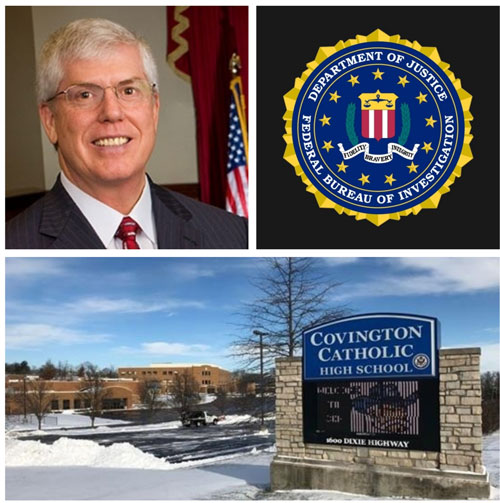 Christians in the U.S. Under Siege and the Stakes Couldn't be Higher for the Future of Religious Liberty
Jan 24th, 2019 by ohiochristianalliance
Christians in the U.S. Under Siege and the Stakes Couldn't be Higher for the Future of Religious Liberty
Part 1 Liberty Counsel Chairman Matt Staver joins OCA President Chris Long to discuss the Covington Catholic High School students and the media and social media hate campaign that was generated against after they attended the March for Life in Washington, D.C. 
The Ohio Christian Alliance, with a coalition of religious, family, and legal advocacy organizations, called for the FBI and the U.S. Justice Department to investigate the dangerous threats that were made against the Covington Catholic Christian School students. This week, the school was closed by officials and local law enforcement due to security concerns.
Part 2 Also this past week, Karen Pence, wife of Vice-President Mike Pence, was ridiculed and targeted by LGBTQ activists simply because she was teaching at a Christian school that upholds Biblical values on human sexuality. Mission America President Linda Harvey, American Association of Christian Schools Director Jamison Coppolla, and Pastor Gary Click of Fremont Baptist Temple discuss the persecution and targeting that Christians are experiencing at an alarming rate. 
Tune in and tell a friend...
Share
|
Download(

Loading

)