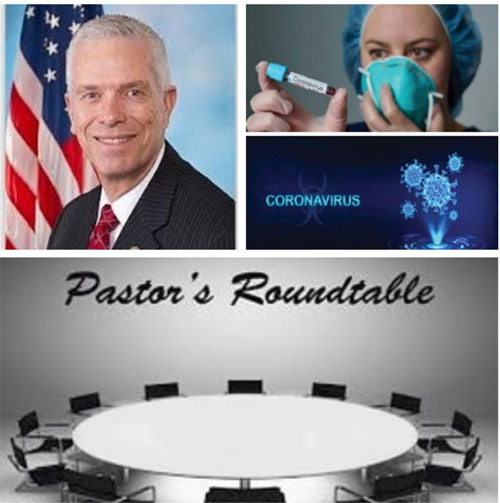 Congressional Update on Coronavirus Health Crisis and Pastors Roundtable
Mar 19th, 2020 by ohiochristianalliance
Congressman Bill Johnson provides a Congressional update.
Rep. Bill Johnson of Ohio's 6th District provides an in-depth analysis of the coronavirus health crisis. Congressman Johnson has been receiving daily briefings and shares with News in Focus what he has been learning and what we should prepare ourselves for. 
Part 2 - Pastors Roundtable on the coronavirus health crisis - how it is affecting churches and houses of worship across the State of Ohio. Joining me are Pastor Jason Williams of Columbus Church in the Wild, Pastor David Jones of the Millwood Church of Christ in Knox County, and Pastor John T. Coats of the Metropolitan Church of God in Christ in Columbus. Each of these pastors shares from their perspective on how people of faith are handling the health crisis and finding ways to reach out to others at this time of need. 
Share
|
Download(

Loading

)