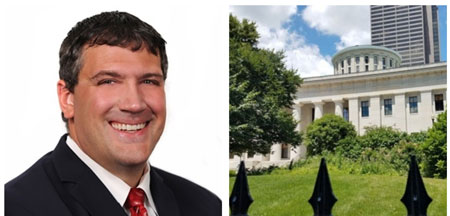 Discussing the State Budget With Greg Lawson of The Buckeye Institute
Jun 27th, 2019 by ohiochristianalliance
Discussing the State Budget With Greg Lawson of The Buckeye Institute
Senior Research Fellow at The Buckeye Institute weighs in on the 2019 Biennium Budget currently being negotiated in the conference committee at The Ohio Statehouse. Discrepancies between the House and Senate versions of the state budget are being worked out. The budget must be signed by June 30 by Governor DeWine. What is decided on what stays in and what is thrown out is determined by the Conference Committee. Then the question remains, what will survive Governor DeWine's line-item veto pen? Tune in to this informative discussion and learn about the process of the state budget that affects your bottom line.  
Part 2 - Encore presentation of State Board of Education member Kirsten Hill
Fighting for Parents' Rights on the State School Board with Kirsten Hill
The Ohio State Board of Education recently considered a proposal to adopt learning standards for what is termed "social and emotional learning standards." Members of the State School Board expressed concerns with the Department of Education as to the ambiguous nature of the concept. Some of the concerns that were expressed were data collecting on students, indoctrination, and erosion of freedom of attitudes, values, and beliefs with no regard for parent autonomy, and concerns with more federal overreach. Unfortunately, even after a valiant fight by some members on the board, the motion carried to adopt social and emotional learning standards for Ohio schools. But the fight will go on as parents and community leaders will be monitoring it on the local level.
Share
|
Download(

Loading

)