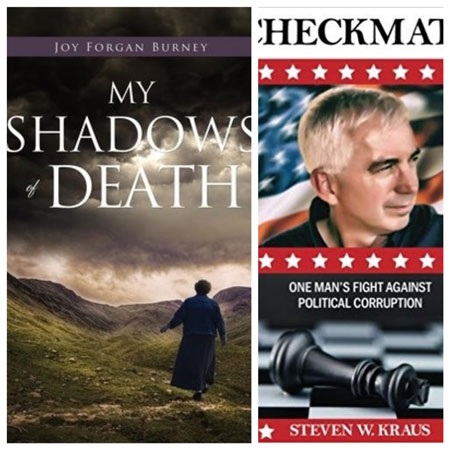 Joy Burney Shares Overcoming the Shadows of Death A Story of Personal Triumph
Feb 7th, 2019 by ohiochristianalliance
Joy Burney Shares Overcoming the Shadows of Death A Story of Personal Triumph
Joy Forgan Burney tells her story of overcoming a childhood sexual abuse experience that shadowed her life for years until she came to grips with it and confronted it. it's a story of forgiveness and triumph. Tune in and tell a friend. 
Click here to Order Joys Book!
Part 2 - Book Interview   "Checkmate: One man's fight against political corruption"
Former State Rep. Steve Kraus of the Ohio 89th House District shares his story - from defeating Ohio's top Democrat in a major upset to battling in court for his political career and personal integrity, as the political machine sought to take him down. Steve continues his fight in the courts for a retrial, seeking the justice he was denied when falsely accused by a group of political cronies set on a course of revenge.  Click Here to Order Steves Book!
Share
|
Download(

Loading

)