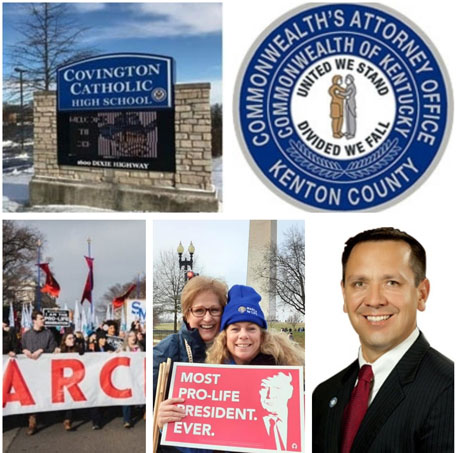 March for Life and Covington Catholic Students One Year Later
Part 1 - This year's March for Life makes history as President Trump addresses attendees, the first time a President has attended the March in its 47-year history. After last year's media barrage against the Covington Catholic High School students, the question on everybody's mind was, would young people stay away from this year's March? It is estimated that the attendees numbered between 500,000 and 600,000, and the majority of them were under the age of 30.  The Covington Catholic High School sent four charted buses this year. Here to discuss it with me is Denise Leipold of Northeast Ohio Right to Life. 
Part 2 - Last year, when literally hundreds of threats were levied against the students, their families, and the school, the Christian Alliance of America with other pro-life leaders called for the FBI, the U.S. Justice Department, and local law enforcement to investigate the serious threats that were made against the students and their Christian school. Rob Sanders, Kenton County Prosecutor from Covington, KY gives us a full report on how his office handled those threats and pursued those responsible for making criminal menacing threats against the school and the Christian school students. 
Share
|
Download(

Loading

)