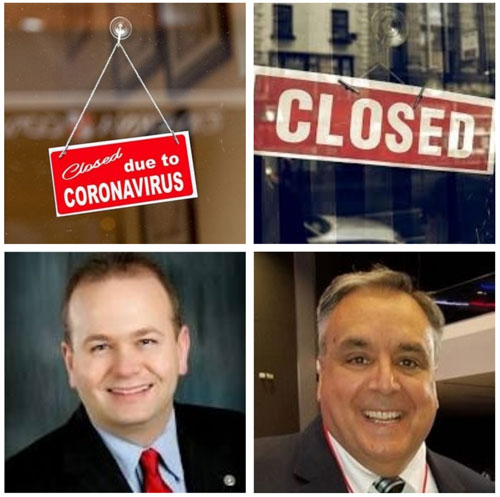 Pressure is Building to Reopen Ohio's Economy
Members of the Ohio General Assembly are hearing from their constituents of just how great a toll this COVID-19 closure is having on their personal lives and businesses. State Senator Steve Huffman has written a letter concerning the numbers projection. State Rep. Todd Smith has written a letter to the Governor detailing the severe problems that businesses are having in his district. Speaker Larry Householder has convened an economic task force to address the issues and to set forth a plan for reopening Ohio. Here to talk about it in detail is State Senator Andy Brenner from Ohio's 19th District. What most are saying is that now that we've flattened the curve, let's reopen Ohio for business before the economic damage becomes catastrophic. 
Part 2 - Encore presentation with Senator Rob Portman as he discusses the CARES Act, passed by Congress, that will provide financial relief to individuals, families, nonprofits, and small businesses. Senator Portman breaks down how financial relief is being provided in the CARES Act recently passed by Congress. He discusses the Paycheck Protection Program for small businesses and how it works. Tune in and tell a friend. 
Share
|
Download(

Loading

)