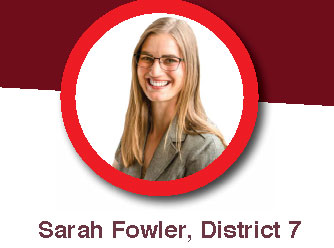 Teaching Ohio's School Students the Constitution and American History with State School Board Member Sarah Fowler
May 23rd, 2019 by ohiochristianalliance
Teaching Ohio's School Students the Constitution and American History with State School Board Member Sarah Fowler
On today's program, State School Board Member of Ohio's 7th District, Sarah Fowler, discusses with OCA President Chris Long the ongoing challenges to safeguard the Founding of America Documents curriculum in Ohio's classrooms.  H.B. 239, legislation introduced by Rep. Gail Manning, would do away with the end of course exam requirement in American Government and History. This would destroy the Founding of America Documents curriculum that conservatives fought so hard to replace in the Ohio classroom after it had been removed from the curriculum in recent years. Sarah Fowler and President Long sound the alarm that it is imperative that we defeat H.B. 239. Tune in and tell a friend. 
Part 2 - 
Adding A Prayer To A Memorial In Washington Is No Small Task
On this broadcast, we discuss the D-Day Prayer Project, the effort to add FDR's D-Day Prayer in its entirety at the WWII Memorial in Washington, D.C. We receive a project update and hear audio from FDR as he prayed the prayer with the nation on the morning of June 6, 1944. We also hear a portion of the speech by President Reagan at Normandy observance at Pointe du Hoc in 1984.  With God's help, we will see this project through to its completion. 
Share
|
Download(

Loading

)