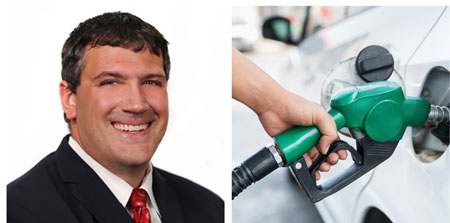 The Proposed Gas Tax Affecting Your Bottom Line The Buckeye Institute Weighs In On Governor DeWine Proposal
Mar 7th, 2019 by ohiochristianalliance
The Proposed Gas Tax Affecting Your Bottom Line The Buckeye Institute Weighs In On Governor DeWine Proposal
Greg Lawson, research fellow at the Ohio Buckey Institute, a conservative think tank in Columbus, discusses with OCA President Chris Long the 18-cent proposed gas tax announced by Governor DeWine. Though some have stated that a modest increase in the gas tax is needed to fund road and bridge construction on Ohio's roads and highways, this large tax proposal is a  BRIDGE TOO FAR. The Ohio House Budget Committee has already pared back the proposal to 10.7-cents and stripped the provision that is tied to inflation increases. Call your legislator and let them know how you feel about the 18-cent proposed gas tax that will affect families, seniors, and those on fixed incomes.
Part 2 - 
Lawsuit to Remove WWI Memorial Cross Being Reviewed by the Supreme Court
The Bladensburg War Memorial, also known as the "Peace Cross" case is being heard by SCOTUS this week. Mat Staver and Liberty Counsel filed an Amicus brief in support of the cross. Today on the program, OCA attorney Josh Brown and Harry Hihet, Legal Affairs Chief at Liberty Counsel, share the history of the case and what the SCOTUS decision might mean if it goes against the military monument. Tune in and tell a friend. 
Share
|
Download(

Loading

)