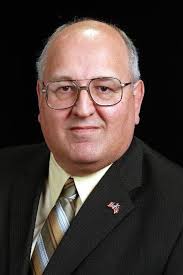 Tim Grendell Judge Geauga County Court of Common Pleas
Judge Grendell discusses the caseload before his court in Geauga County. Judge Grendell also gives us an update on the opiate addiction crisis in Ohio and some of the progress he is seeing in his community. He discusses how local communities are coming together to address the problem and the importance of the faith community reaching out to those individuals and families afflicted with the opiate addiction problem. 
Religious Liberty Under Assault 
Religious liberty is under assault in Finland, United Kingdom, Canada, and now here in the United States. Franklin Graham is attempting to conduct evangelistic meetings in Britain, and is being met with fierce opposition from the LGBTQ radical community as they have urged seven venues to rescind their invitations because they say Franklin Graham promotes "hate speech".  What they consider hate speech is preaching the Bible and what it says about sin. A member of the Finnish Parliament is facing criminal investigation by the state for simply posting up Scripture verses that deal with homosexuality. The threats to religious liberty reach all the way here to America and our own state. 
Share
|
Download(

Loading

)